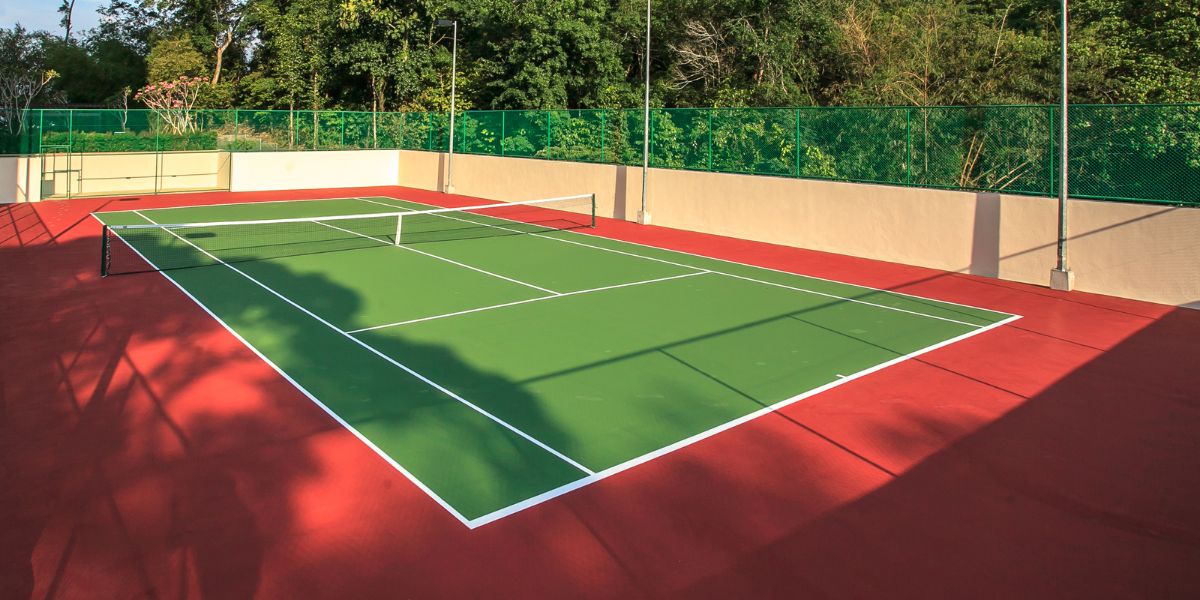 Have you ever wondered how many types of tennis courts there are and what their main characteristics are? The truth is that the player's experience on each court varies, so it is more than interesting to know the characteristics of each of them.
When was the first tennis court created?
First, a bit of history! The first tennis court as we know it today was created in the 19th century. Modern tennis originated in the UK, developing from earlier games played in Europe.
It was in 1873 that the first game of lawn tennis was invented, creating a set of equipment and accessories needed to play (including rubber balls and wooden rackets).
The first tennis championship was held in 1877, and is known as the Wimbledon Championships in London. It was held from 9 to 16 July of the same year.
Types of tennis courts and their main characteristics
#1 Clay tennis court
This is one of the most common types of tennis courts. It is composed of crushed clay mixed with powder and brick. The main characteristics of clay tennis courts are:
Higher absorption capacity. This reduces stress on the players' joints.
Slower pace. The ball bounces higher and slower on the clay, being able to react better.
Glide. Players can reach difficult balls by sliding on this surface.
#2 Lawn tennis court
Grass is considered the most traditional surface for playing tennis. Although it is becoming less common, it is still used in tournaments such as Wimbledon. Its main characteristics are:
Low speed and irregular bounce. This makes players adapt quickly and make constant adjustments.
Volley play. The volley game is favoured due to the speed and low bounce.
Demanding maintenance. Grass courts require constant maintenance to ensure their quality and playability.
#3 Hard tennis court
Hard courts are fast and firm playing surfaces and are very popular all over the world. Some of their main characteristics are:
Speed and constant bounce. They offer the possibility of more aggressive play and flatter strokes.
Versatility. They adapt to different playing styles.
Low maintenance. Relatively low maintenance, although it is important to keep the surface clean and make regular repairs.
#4 Synthetic surface tennis court
These courts are made of synthetic materials such as acrylic, rubber or polyurethane. Some of their characteristics are:
Versatility in speed. Depending on the type of surface used, courts can vary in speed and bounce.
Durability. These courts are known for their durability and resistance to the weather elements.
Balanced play. Synthetic courts allow a balanced game between flat and spinning shots.
At Centro Cortijo Alto we have 4 porous concrete tennis courts (tenisquick) perfect for getting the most out of your game. Rent your tennis or padel court and enjoy it to the fullest!
Perhaps you might be interested in: "Who can take tennis lessons"?
Play tennis in Malaga
Are you looking for a place to sign up for tennis lessons or rent courts? At Centro Cortijo Alto we have the best tennis service in Malaga. Get in touch with us and consider all your options, we are waiting for you!