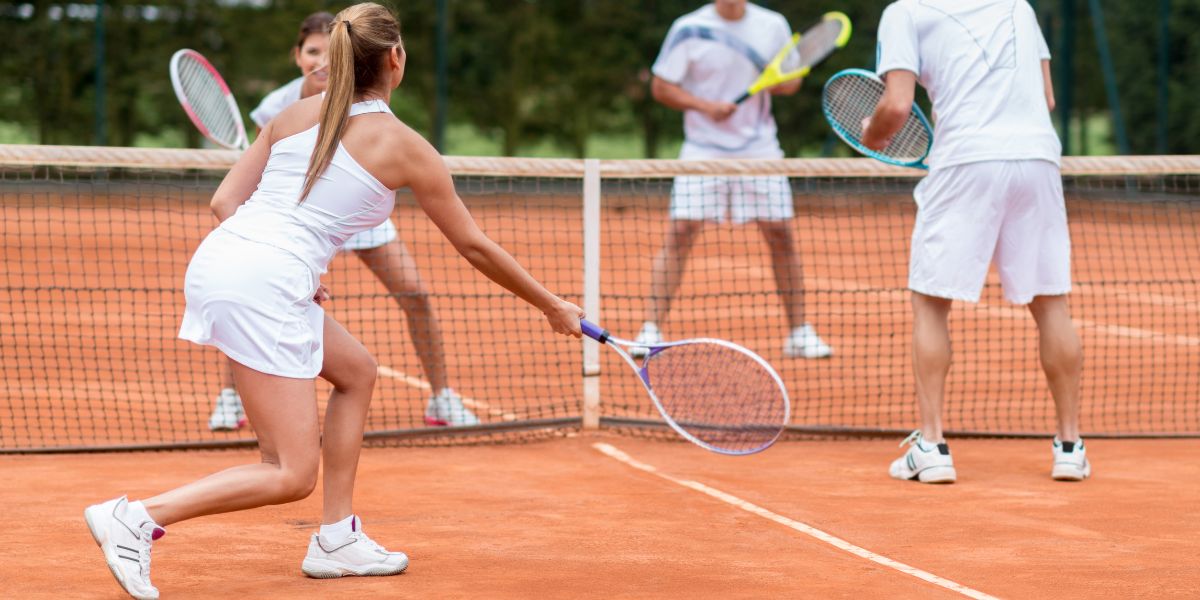 As we say in our Cortijo Alto centre, "Tennis moves us, your learning motivates us". And for our eight tennis coaches, seeing the evolution of our students and the fun they have in each class is the best gift that our profession gives us.
However, many people wonder who can play tennis and if age has an influence on it. Do you want to know more? Read on!
Are there any age restrictions for playing tennis?
No! One of the great advantages of tennis is that there are no strict age limits for playing it. However, the level of demand will not be the same for a 4 year old as for an 11 year old, for example. The level of play will be in accordance with the age of the group.
In short, both adults and children can enjoy tennis and learn its techniques and strategies while having fun at the same time.
If you want to give tennis lessons in Malaga or you want to sign up your children, Cortijo Alto is the place for you!
Schedule of tennis lessons at Cortijo Alto
Programme for children and teenagers
We recommend a minimum of two lessons per week, and the groups are divided according to age and level:
Pretenis (from 4 to 6 years old), we have two levels.
Minitenis (from 7 to 9 years old), we have four levels of play.
Children (from 10 to 13 years old), we have four levels of play.
Youngsters (14 to 17 years old), we have four levels of play.
Programme for adults
We have two options, plan A and plan B. In plan A, you will find two classes a week with fixed schedules, in plan B you will have a voucher and you will come whenever you want. For more information click on the following link and sign up for tennis lessons in Malaga.
Why it is so advisable to practice tennis
You've probably heard many times that tennis is a great option for both adults and children, and it's absolutely true! Tennis is a very complete sport that strengthens not only the physical condition of those who practice it, but also the psychological one.
In an increasingly sedentary world, tennis offers a fun way to exercise, burn calories and perfect your technique while enjoying the game and socialising with your peers.
In addition, signing up for tennis lessons in Malaga is a great option. We have a great climate that invites us to exercise outdoors and enjoy everything to the fullest, with energy, joy and enthusiasm. At the Cortijo Alto centre we have plenty of good vibes, but we lack you!
Tennis lessons in Malaga in Cortijo Alto
Join our tennis lessons in Malaga! No matter your age, at Cortijo Alto you will find your place. Are you ready to get the best out of yourself? Contact us and join our little big family!