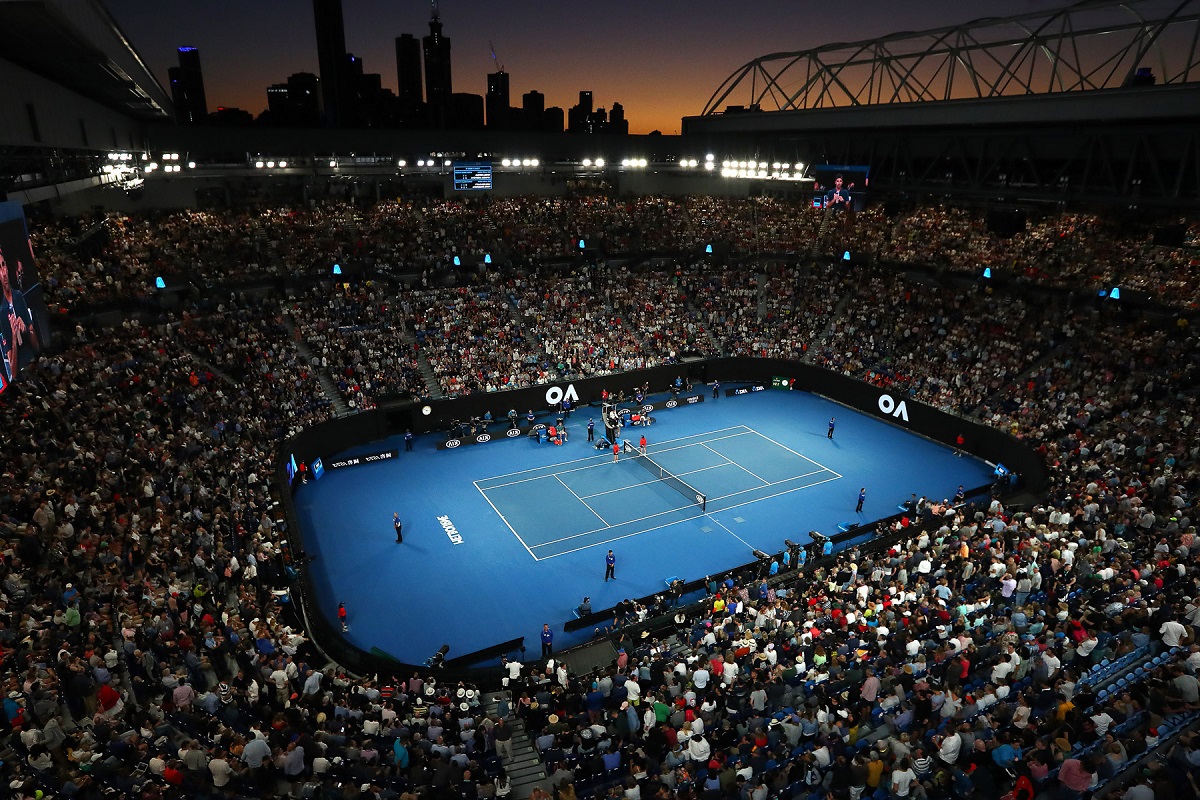 The Grand Slams are the most important and prestigious tennis tournaments in the world. These events are a unique opportunity for tennis players to demonstrate their skills and abilities on the court.
These tournaments are eagerly awaited not only by players, but also by fans and the media. Do you want to know more about them? Read on!
What is the origin of the Grand Slams?
The term "Grand Slam" originated in the world of bridge, when it was used to describe the feat of winning all the tricks in a single hand. It was adopted by tennis in the early 20th century and was first used to describe the achievement of winning all four major tennis tournaments in a single season.
The first Grand Slam in history was in 1938, with Don Budge taking the victory by winning all four major tournaments (France, Wimbledon, United States and Australia). Since then, only two other people have managed to win all four major tournaments in a single season: Rod Laver in 1962 and Steffi Graf in 1988.
What are the 4 Grand Slams
#1 Australian Open
This tournament is held in Melbourne at the beginning of the year, usually in January. It is held on a hard surface and is played at Melbourne Park. The Australian Open was founded in 1905 and is the first Grand Slam of the year – it opens the season!
#2 Roland Garros
Also known as the French Open, it is held in Paris between late May and early June. It is played on clay at the Roland Garros Stadium. It was founded in 1891 and is the only Grand Slam played on clay. Our Rafa Nadal loves it! And he has won 14 titles in this championship.
You might be interested in: "What you need to know before signing up for a tennis school".
#3 Wimbledon
It is held in London, in the United Kingdom. It takes place right after Roland Garros, between late June and early July. It is played on grass at the All England Lawn Tennis and Croquet Club. The tournament was founded in 1877 and is the oldest in the world. The Wimbledon Tournament was a pioneer!
#4 U.S. Open
It's the last Grand Slam of the year and… you'll never guess which city it's held in – New York City, that's right! It is played between the end of August and the beginning of September, on hard surface and at the USTA Billie Jean King National Tennis Center. This tournament was founded in 1881.
All Grand Slams have a special charm. Without a doubt, all four tournaments are worth watching and we are very fond of all of them. Which one is your favorite and why?
How often are the Grand Slams held
As we mentioned above, each Grand Slam has its own months of the year. By not varying their dates, players can plan their season and preparation for each tournament in advance.
Each tournament is held once a year, starting in January with the Australian Open and ending in September with the US Open.
Centro Cortijo Alto: your tennis club
To participate in a Grand Slam is the dream of all tennis players. Maybe now you see it as something far away, so… Are you coming to our Cortijo Alto center? We may not have titles or prestigious awards but we have great professionals who will help you to get the best out of you!
Contact us and train in your tennis school in Malaga, we are waiting for you with open arms and racquet ready!
Categorizado en: Uncategorized
Esta entrada está escrita por Laura Cortijo Alto